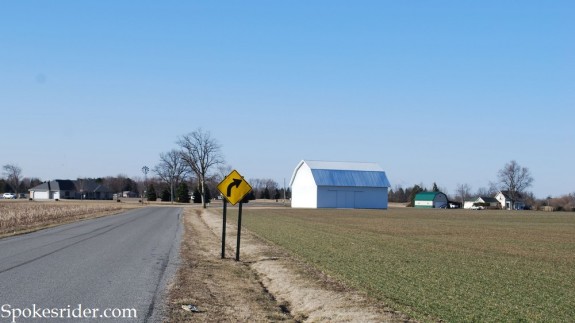 This was the first photo stop this morning (Monday April 1).  It was taken south of Van Wert, Ohio, on Greenville Road.

View 2013 Van Wert to Marietta OH in a larger map
After visiting Fort Amanda and some reserve boundaries, I headed to Kenton.
The weather was cooler than I would have liked — in the mid-high 30s most of the day. But the wind was at my back almost all day long, and I had GoreTex overbooties to keep my feet warm.
Today's ride: 70.5 miles. YTD: 120.5 miles.