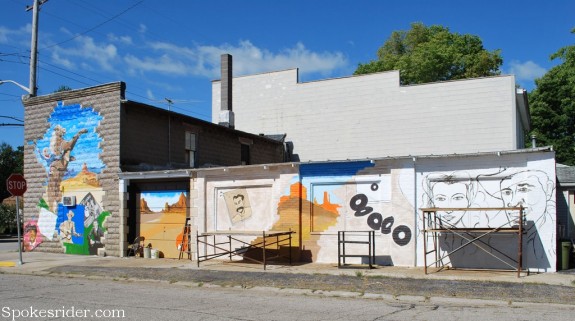 (August 28, continued)  These photos of the mural on the Happy Days store were taken before I had any clue about what was inside.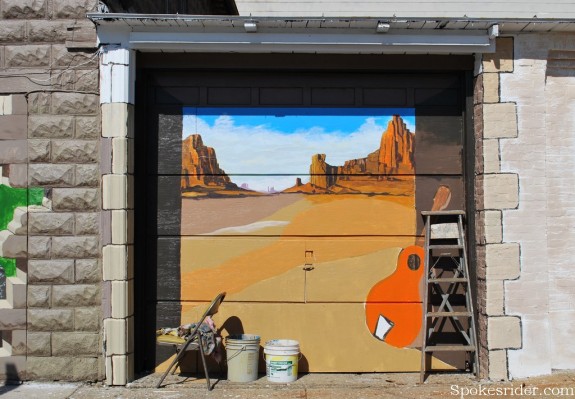 This part of the mural does not portray a typical Indiana landscape.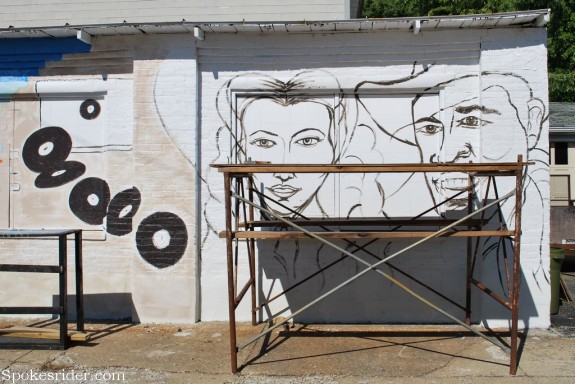 I was wondering about the significance of the number 8000 for a while before I realized it didn't represent a number at all.   It's a set of five records — old vinyl records.    Maybe the artist should have shown three more of them, because then what it would represent what I soon learned was inside the store:  vinyl records.   Millions of  records.   I think the owner said he had 7 million of them, not 8 million, but I don't know how you could make the circular shape of a record look like a 7.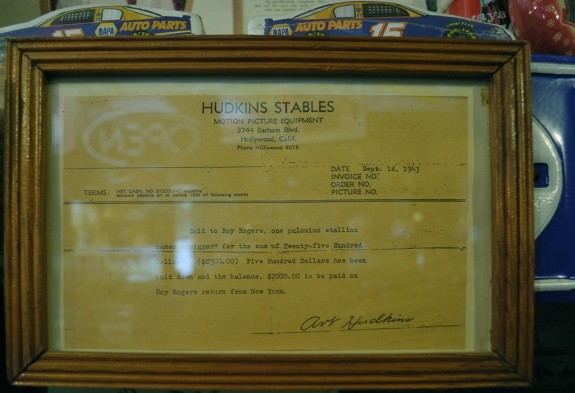 The first photograph I took inside the store was of the original bill of sale for Roy Rogers' purchase of Trigger.   It was just one of many Roy Rogers items in there, but when I when I saw this, I asked if I could take a photo.   I explained that Trigger once stayed at the house across the street from us.   Well, maybe in the stable behind the house.    Maybe the neighbors would like to know about a place in Greens Fork Indiana that has so much Roy Rogers paraphernalia.    (The house is on the market now, and we don't yet know who our new neighbors are going to be.)
Next will be more photos taken inside.
YTD mileage:  1625.0
[Sep 17 edits.   It's Happy Days, not Happy Times.]