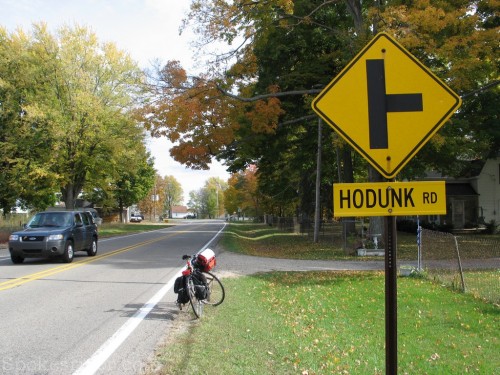 The Hodunk mill burned down Thursday, killing the man who owned it.   The mill wasn't very visible from the Union City-Coldwater road, but several times I turned right on Hodunk Road to take a look at it.  These photos are from a ride in October 2005.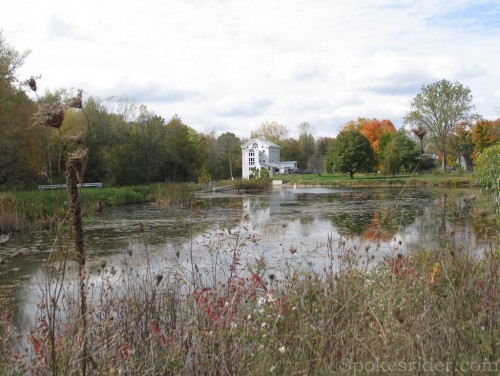 This is a view across the millpond from Hodunk Road.
Battle Creek Enquirer news articles about the fire are here:
Fire kills owner, destroys Hodunk mill : Faulty chimney might have been cause of blaze
Creative Health Institute founder Don Haughey dies in fire
A video of the fire is on YouTube
I took more of an interest in the mill a couple of years ago when I learned that some of the Black Hawk militia people had been connected with it.     But I never took the trouble to try to meet the owners and ask permission to get photo from close up, figuring that would be a project for another time.
It is a sad loss, especially the loss of life.