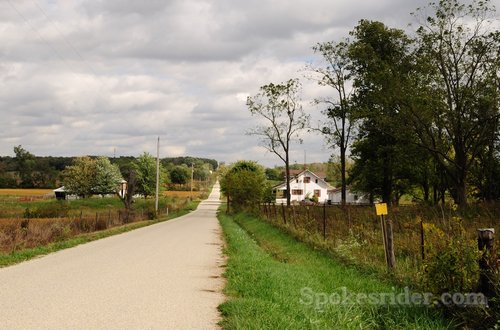 (Sep 28, cont.) At this point I was two and a half miles into Randolph County. The road ahead goes through the upper Nettle Creek valley, just east of Losantiville.
How Nettle Creek got its name, I don't know. But the township here was also called Nettle Creek, until some time between 1933 and 1967 when it merged with West River Township, its neighbor further ahead to the east, to become Union Township. (1933 and 1967 are the dates of two county atlases that available at HistoricMapWorks.Com. The 1967 atlas is the first one in which the new Union Township appears.)
I suppose there were good reasons for merging two townships of relatively low population, but it's too bad that two colorful names had to go. At least Nettle Creek itself hasn't been obliterated.
I haven't yet learned what river was meant by West River.