The first part of this week had winds worth avoiding. You can tell which way the wind blew by my bike routes. We stayed in Anderson. Sunday's ride (shown in red) took me to Portland. Monday (shown in blue) had the strongest winds, straight out of the west. So I went east, not quite to the Ohio border. Tuesday's ride (a purplish line) took me south to the northwest corner of Rush County.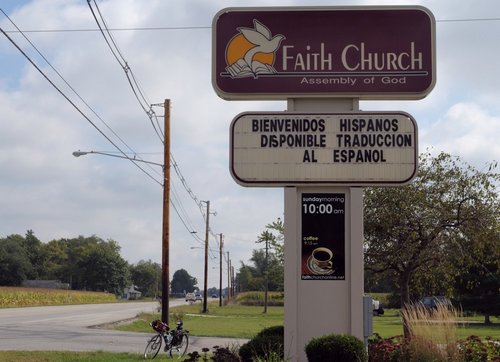 The first photo stop was only a mile from the motel. I was slightly amused, wondering if we are witnessing a historical change in Christian symbolism. The open bible and the dove have been around for a long time, of course. But what about that coffee cup?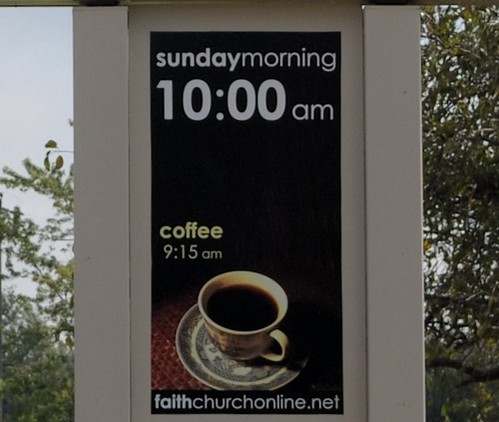 For a couple of years I operated a coffee bar at our own church in Battle Creek, making coffee in French presses on a moderately large scale, with New Orleans style café au lait for those few who liked it that way (mainly my wife, Myra). We might go back to doing it again some time, too. I've heard of other churches doing similar things. Coffee drinking can be a form of communion (small c), though in our church it doesn't supplant the Holy Communion with wine instead of coffee to drink.
This stop was not exactly about settlement-era history, but maybe it's history in the making.