The village of Girard has been in the local news the past few days. There was a homicide a few days ago, and the killer has not yet been identified and arrested. I went through my photos from a ride there last July 24 to see if the house where it occurred was one I had photographed. It looks like I did not ride quite that far out of town.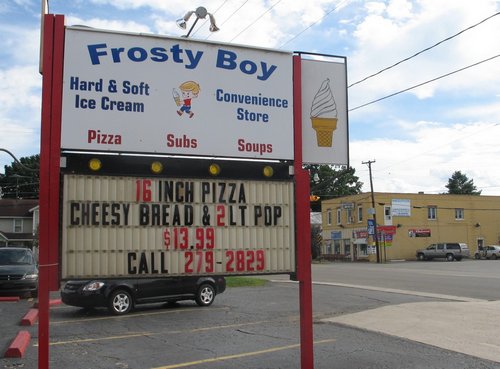 This is downtown Girard — the main intersection. Kitty-corner across the street is an old general store where I had once stopped for ice cream, but it's now more a drinking place than a general store. But there was now a sandwich shop. I bought a sub and took it with me. The owner told me she had had the sandwich shop for several years already. It had been a long time since I had last been here.
To get to the murder site you need to turn left here, but I'm not sure how far you'd need to go. I did ride down that road and take several photos of one residence, but it doesn't fit the description of the one in the news.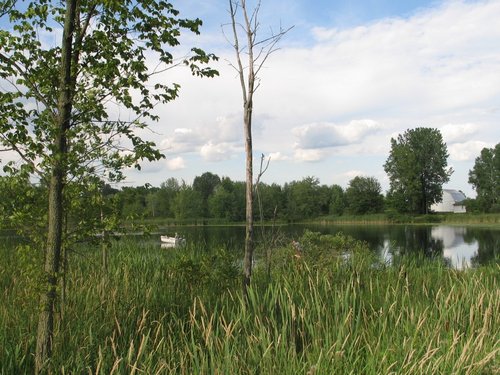 This scene is along the road about a mile west of town — the opposite direction from where the murder took place.
I see that last July I started to tell about the historical anecdote that took me to Girard, but I never finished writing about it. And now I still haven't.