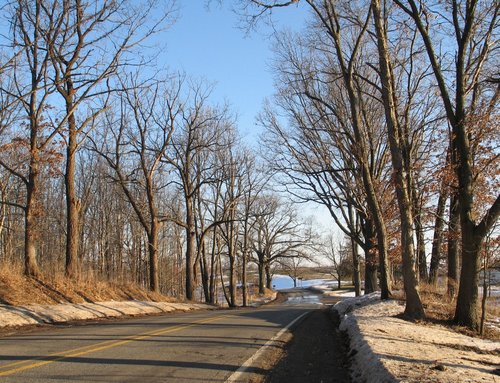 After no riding since mid-late November, the roads were finally good enough for me to get out for a couple of short rides this weekend.
This is on Banfield Road, north of Bedford, Michigan.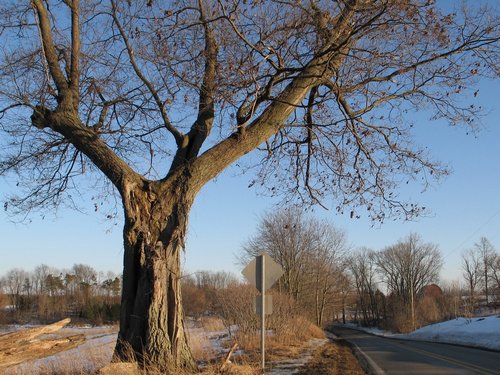 I had always assumed Banfield Road was an old Indian trail, since it's one that weaves gently back and forth instead of following section lines or a straight diagonal. However, I just now looked at Hinsdale's 1931 atlas. No trail is shown there. I suspect the surveyors who did this part of Barry and Calhoun counties just didn't do a good job of recording where their survey lines crossed the trails, because it looks like a lot of others are missing, too.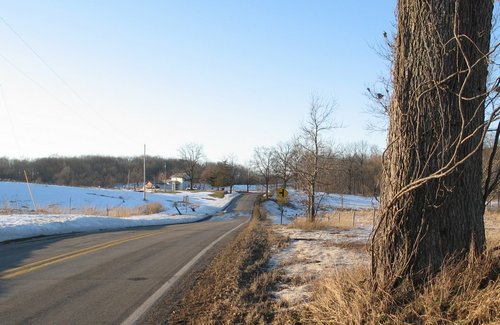 Riding at this time of year reminds me that for several years I've wanted to do a lot more riding early in the year, before leaves are on the trees. There is a lot to be seen that will be hidden when the leaves come out. But it never seems to work that way. Springtime is our busiest time at work. Last year I did get out for a good ride on a cool day in mid-March, but ended up with a bit of pneumonia a few days later, which put a big dent in my springtime riding. I don't know if the ride was a contributing factor, but this year I'm going avoid letting my body get cooled down as much as it did that time.
I rode to work and back today, too, but the sky wasn't nice and clear like it was yesterday. 42.5 miles for the year so far.