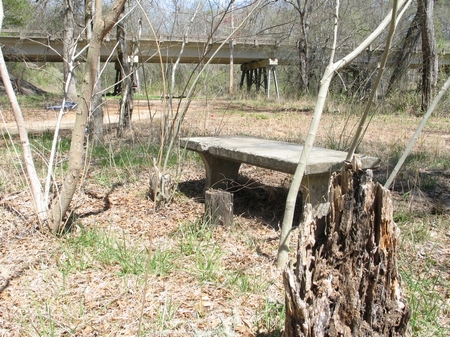 More from April 5, 2006. This is a bridge over Emuckfau creek, quite near my destination, Horseshoe Bend National Military Park.
The actual village of Emuckfau was a few miles upstream, nearer to Zana (see the Google map below).
General Andrew Jackson didn't quite make it to Emuckfau, either, when he and his Tennesseans came this direction in January 1814. He had to retreat when attacked by Redstick Creeks, here and at Enotochopco. Here is one of many web sites about it.
His losses were not as heavy as those of the Creeks. Twenty of his men were killed and 75 wounded, while he claimed to have killed 189 Creek warriors.
Two months later he came back with a much larger force and defeated the Creeks at Horseshoe Bend.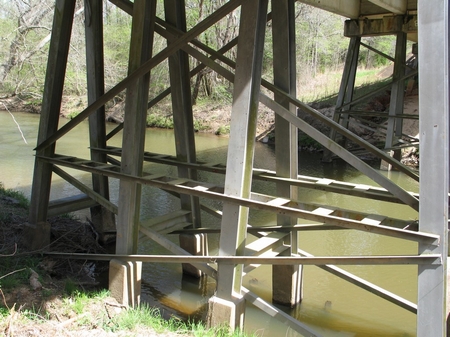 I seem to spend a lot of time looking at the undersides of bridges.

Unfortunately, Google maps don't do a good job of showing rivers and streams.
[Edit: updated map, 26 November 2015]