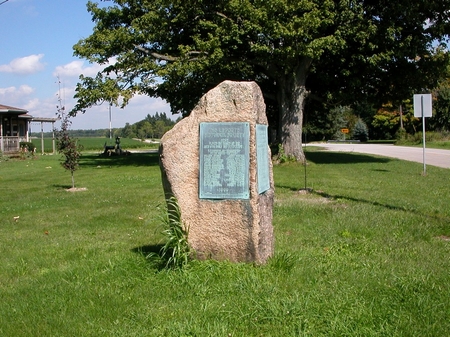 When news of the Black Hawk war reached Indiana and Michigan in the spring of 1832, settlers came together for mutual protection and started to build forts. This location in LaPorte County, Indiana, is one where a fort was not just started, but actually built. It even got some use as a staging place for those few Michigan militia units that went as far as Chicago.
The road in the background is now West Joliet Road, to the southwest of LaPorte. In Black Hawk's day it was the Sauk Trail, the route by which Black Hawk and other native peoples travelled to Fort Malden, on the other side of the Detroit River, to maintain their relationship with the British.
Much of the road here in LaPorte County has even been designated a bike route now. It's a good one to ride along and think about the changes that have taken place since Black Hawk used to come through.