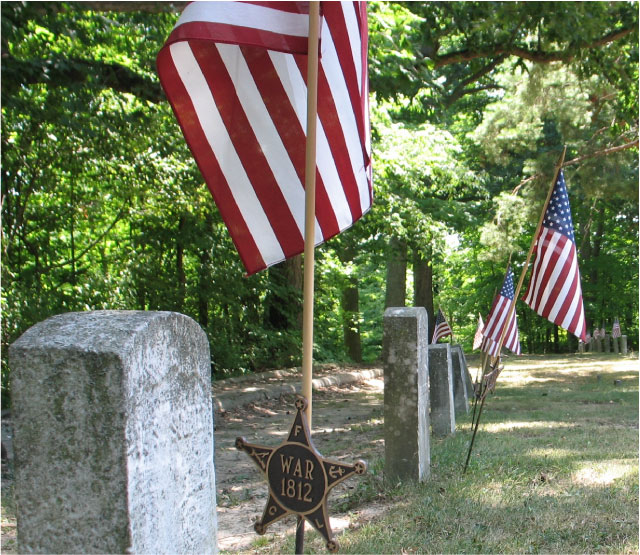 Fort Amanda was a supply station during the war of 1812. Now it's a cemetery. It would have been a good place to have lunch, if I had been carrying my cook kit with me, because it's a cemetery that has a picnic area alongside. Not your typical cemetery, obviously.
The path at the foot of the cemetery was roped off with police tape, because the St. Mary's River is cutting away at the banks. Someday the graves pictured above will wash into the river, but hopefully not for a couple of lifetimes. I spent a lot of time here, going back and forth. I ducked under the police tape when there were no kids around for whom to demonstrate a bad example. At one time I decided I needed my tripod, so trekked back for that; then my camera battery gave out so I had to go back for a fresh one. This was in addition to going back for a shot I wished I had taken (which in the end didn't work out so well).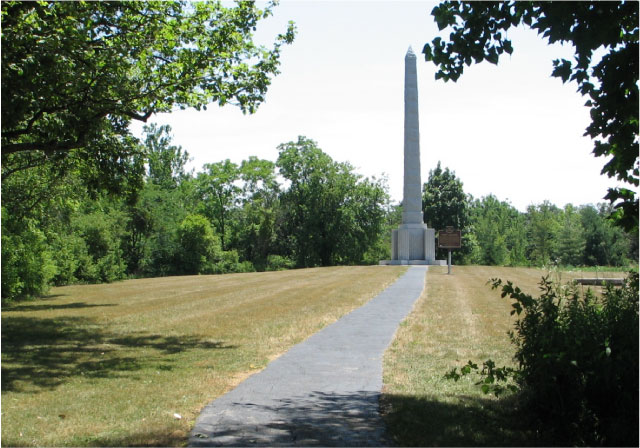 Finally, I got back on my bike and took off, only to see from the road that there was a big monument, too. The walkway across the ravine separating the cemetery from the monument was there for a reason. So I rode back, unpacked my camera things, ducked under the police tape, walked across the cemetery and over the bridge across the ravine to get a few photos of the monument, too. This is one of them.